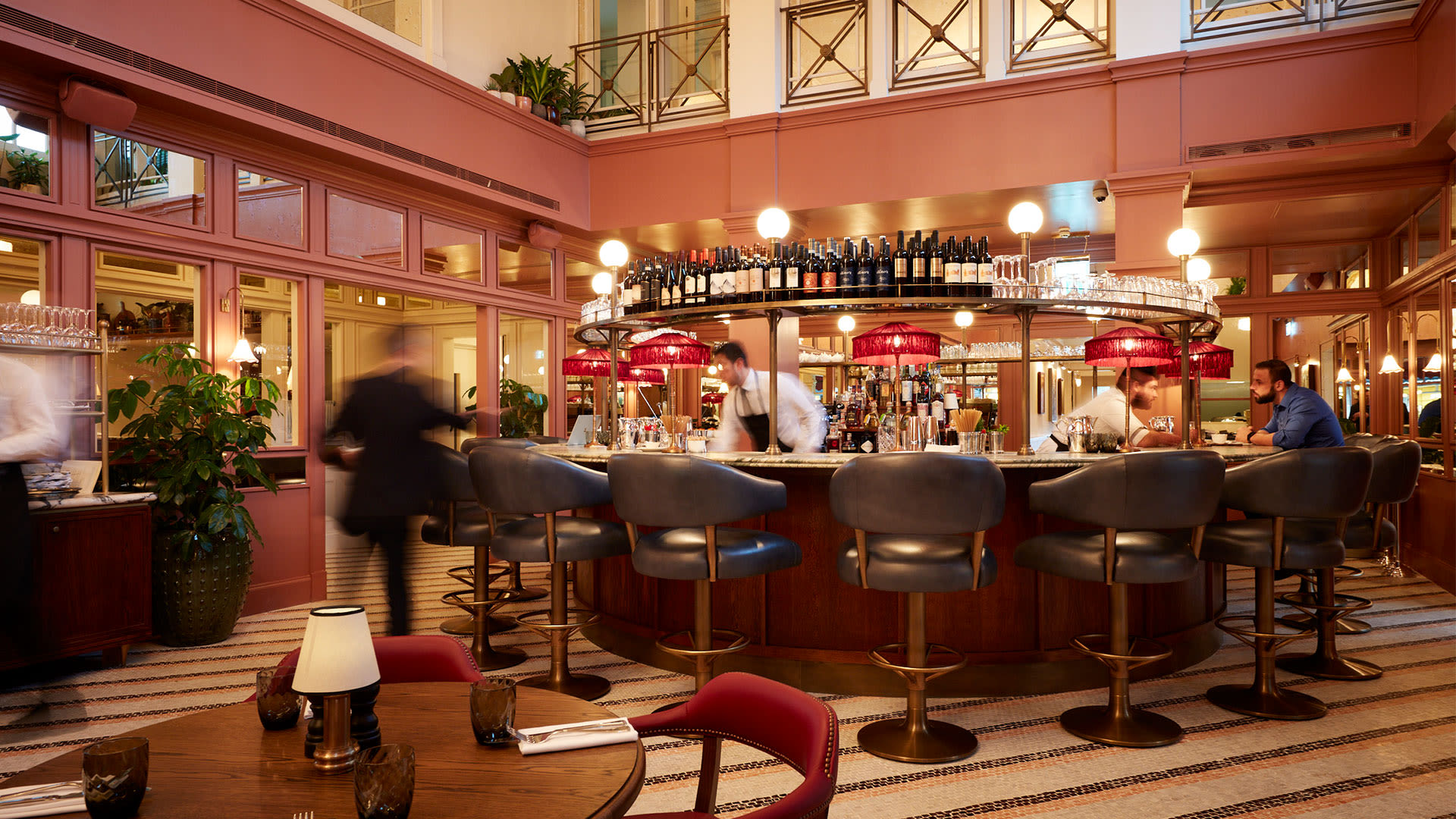 The best of the new restaurant openings
Steaming bowls of spaghetti, twisted into a nest. Sweet, spicy cinnamon buns you can smell in the breeze. The crunch of green beans beneath a creamy mustard dressing. Food is one of life's great pleasures – and one we'll happily plan our days around (just us?).
And while we're probably biased, these new openings across The Bicester Collection might just be enough to tempt you away from the boutiques. Time to make those reservations…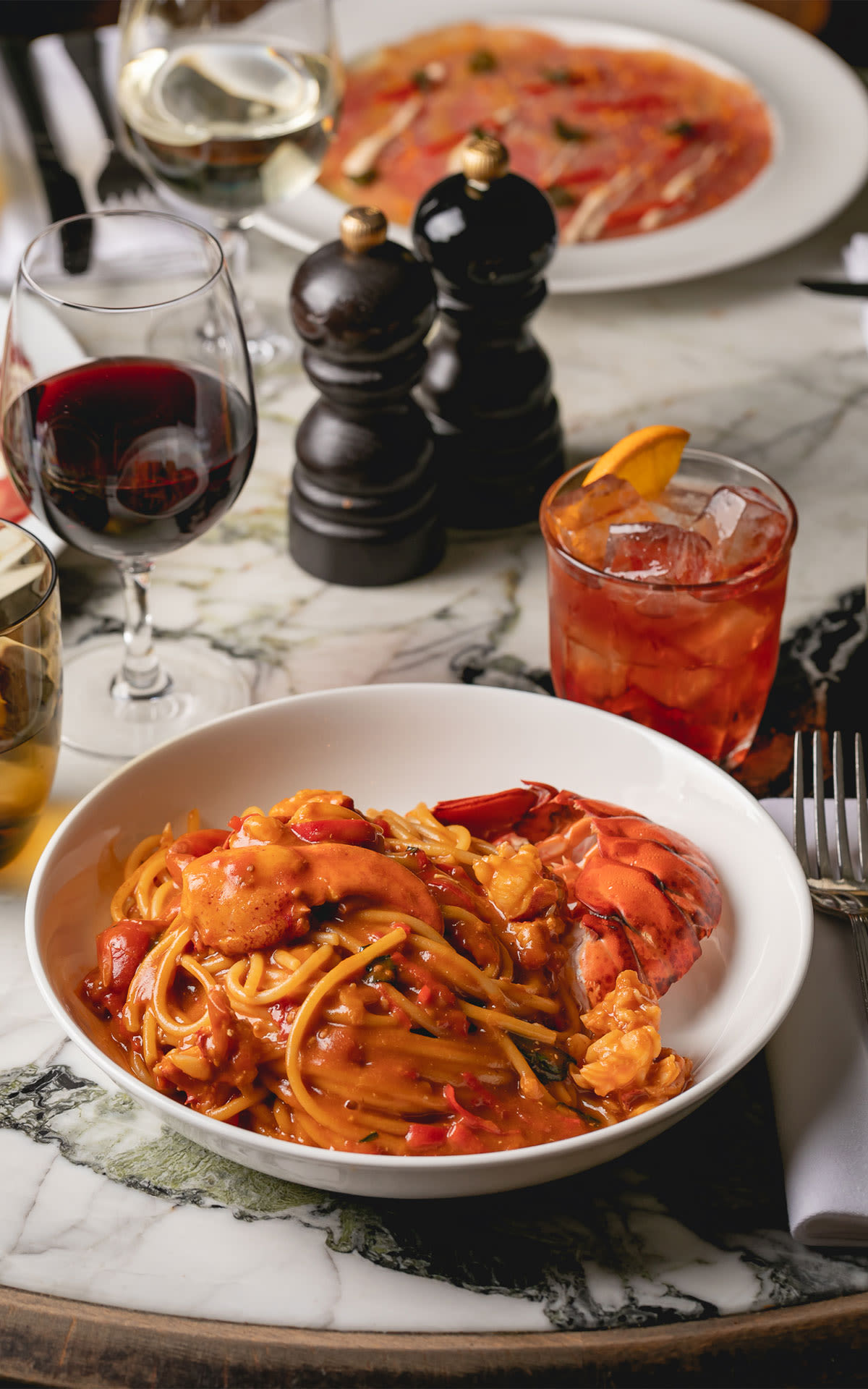 01
Handmade pasta from Cecconi's
Tuck into creamy carb-filled dishes, fresh seafood and many more Italian favourites from Cecconi's. The latest outpost from the iconic Mayfair restaurant, this new spot promises a modern spin on classic pasta dishes, open now at Bicester Village.
Our favourite? It's hard to resist the famed spaghetti lobster. Tossed in a smooth tomato, chilli and basil sauce, it's got just enough kick without being overwhelming.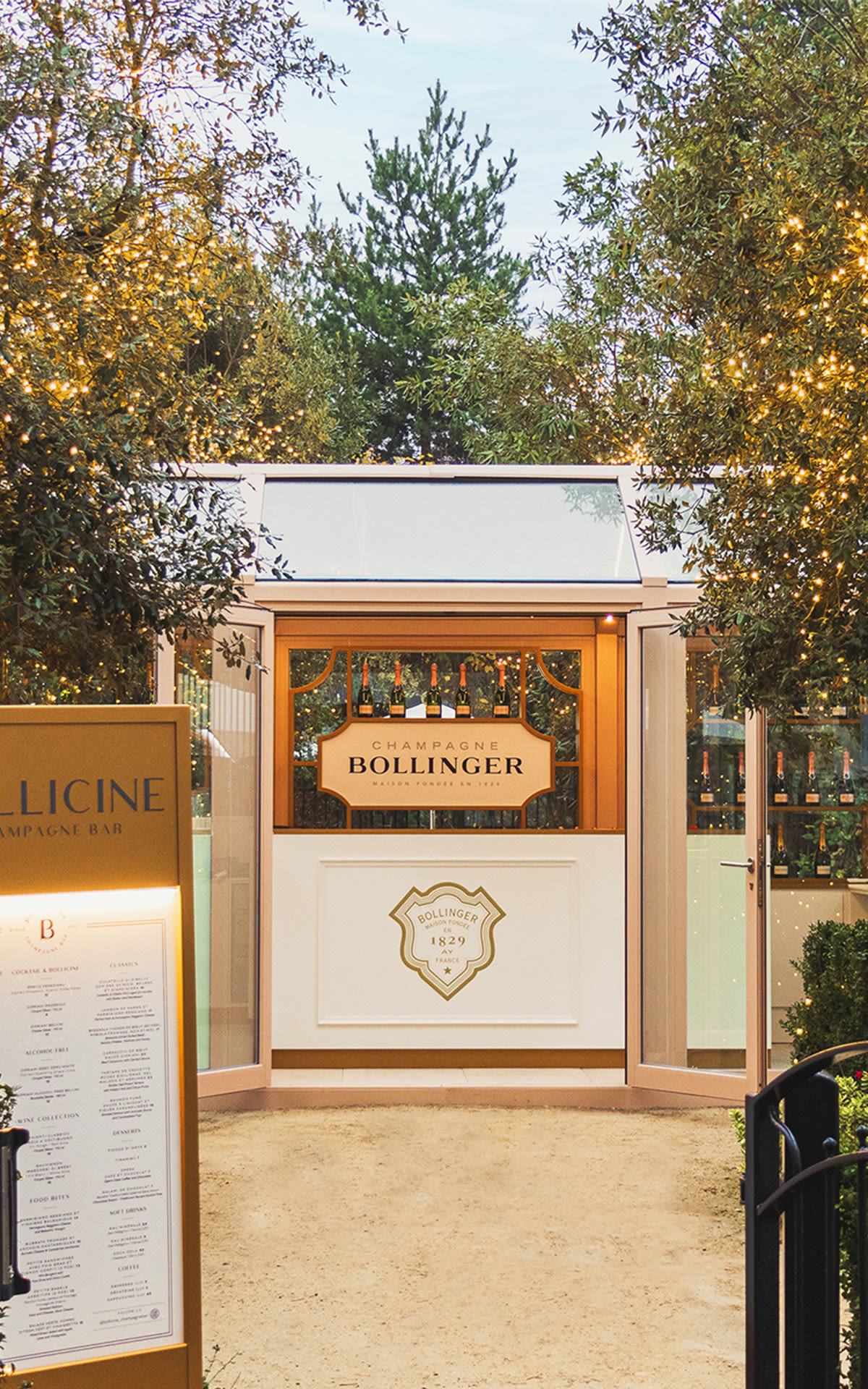 02
Taglieré Kiosk's new Champagne spot
Nothing quite exults true joie de vivre as the pop of a bottle of Bollinger. So, time to pull up a chair at Wertheim Village's and La Vallée Village's new Bollicine Champagne bars and sample their special cuvées by the glass, accompanied by a delectable pairing of delicatessen bites.
Menu highlights include a selection of traditional cured meats (put us down for a serving of Culatello di Zibello), as well as flutes of Bollinger's signature R.D. 2007.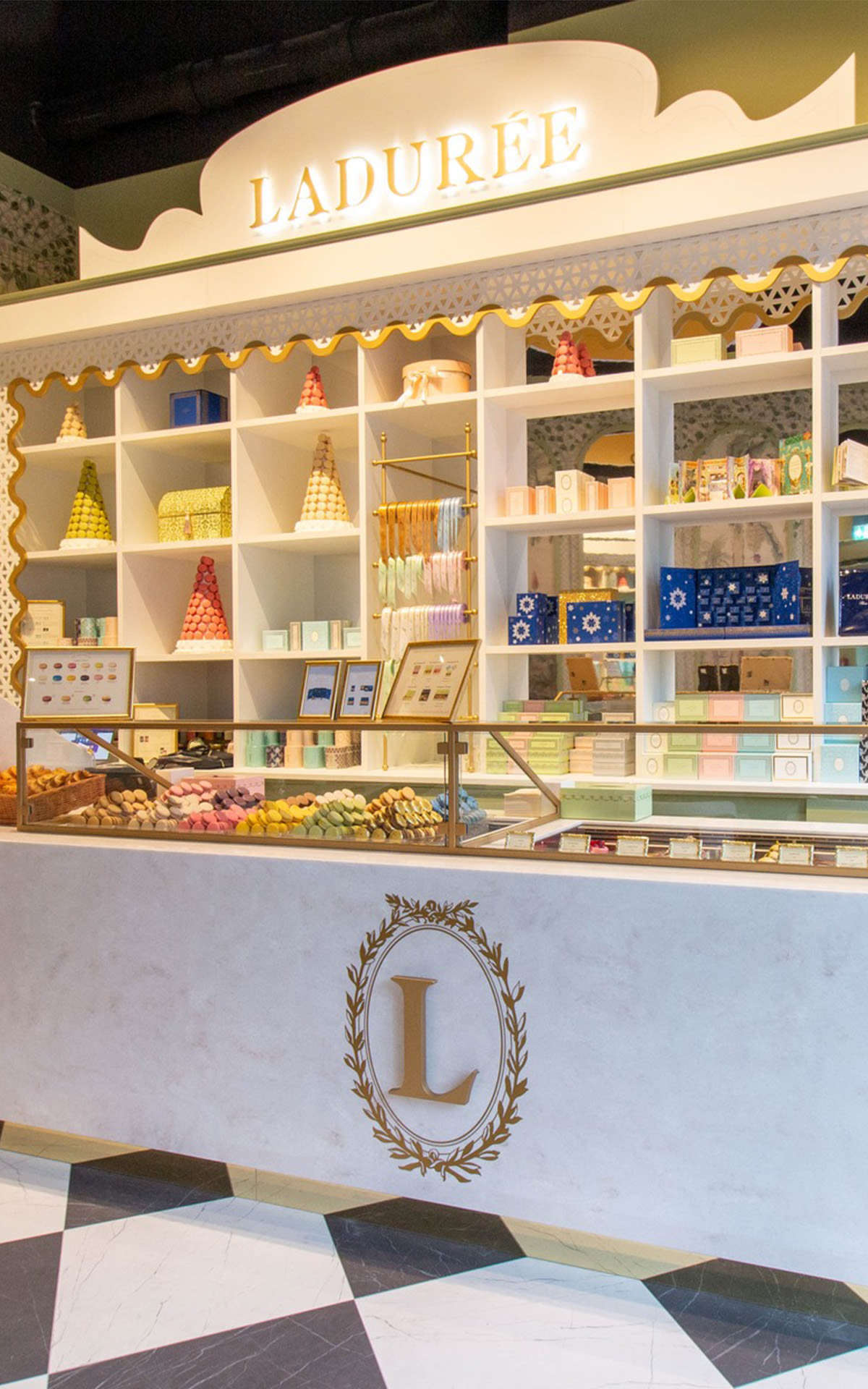 03
A Parisian pitstop with Ladurée
Love at first sight – and well, bite. Delightfully colourful macarons encased in trimmed boxes, best enjoyed over a cup of artfully crafted coffee. Bask in a quintessentially Parisian moment at Ingolstadt Village's new food arrival, Ladurée Salon de Thé.
An excellent spot to savour a late-afternoon pick-me-up. Sample house classics and seasonal new flavours with a mixed selection box.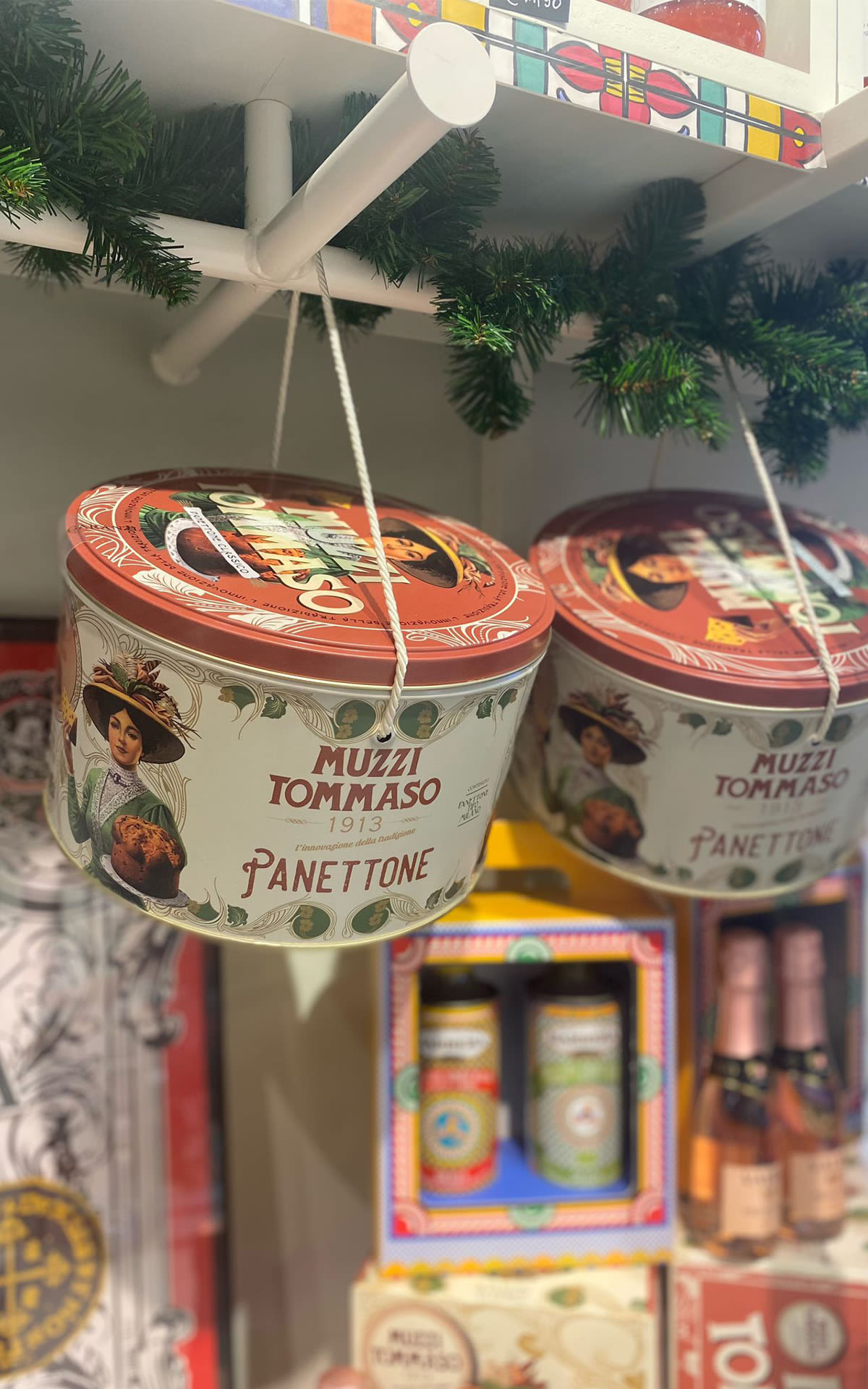 04
A taste of Italian Dolce Vita with La Posta
Take a taste of Italy home during your next visit to Maasmechelen Village with La Posta by Casa Paglia. As experts in quality pasta and sauces (they've supplied world-renowned chefs including Marcello Ballardini), you'll find mouth-watering dining and gifting ideas, as well as the finest Italian liquors and wines – including a selection from Ferragamo's delectable Il Borro wines.
Gifts galore, we recommend something from the Dolce & Gabbana Pastificio Di Martino range for the most fashionable foodies in your life.
05
Sustainable coffee at Grind
Since 2011, London-born coffee brand Grind has been on a mission to help people make their coffee habits more sustainable, without the need to compromise on quality. The latest coffee bar to arrive at Bicester Village, enjoy your favourite order from their unmissable pink truck. Did someone say selfie?
Take home your own taste of Grind with compostable coffee pods, filled with ethically sourced coffee from sustainable farms.
06
Homemade goodness at MAM
Indulge in a hearty, feel-good menu at La Vallee Village's new MAM eatery. The creative ideation of two-Michelin-starred chef, Stéphanie Le Quellec, this recent arrival is an expansion of the bustling diner which can be found on the 17th arrondissement in Paris.
Though we'll happily take a side the crunchy pecan cookies, the black truffle grilled cheese sandwich – oozing with silky comté cheese - should be top of your lunch agenda.
Looking for more inspiration?
Read on for our latest in style, travel, culture and cuisine.